Our services help provide and maintain the technology tools your office uses every day. Information technology (IT) services are the services that allow businesses to access the technical tools and information they use for their operational processes and daily tasks. In today's fast-paced digital landscape, businesses heavily rely on IT services to drive productivity and ensure smooth operations. Although, managing and maintaining complex technology systems can be challenging, especially for organizations without dedicated IT staff. This is where Fisec Global Inc. professional IT Support services become indispensable. We have a plenty of categories of IT services to choose from to help you expand your ventures. Considering the high demand for business IT support services, we have kept a huge range for you to choose from.
Cloud Service
With our able AWS, Azure, and GCP developers we allow customers to leverage powerful computing solutions. You choose the provider and using these services, and we, with our solutions, will navigate you and your authorized users to communicate, collaborate, manage projects, and conduct data analysis, processing, sharing, and storage
Gen AI
Our team is getting ready for data analysis and machine learning cutting edge techniques and is focusing on infusing data and AI across its offerings that enables clients to generate higher value from their digital transformation initiatives. We will help our clients to automate tasks and improve their efficiency and productivity.by generating code, content, and images.
Enterprise Solutions
Some common enterprise solutions our team provides include IT consulting to help assess business needs, develop IT strategies, and select and implement the right IT solutions. Similarly, our IT implementation services help businesses to deploy and integrate new IT systems and applications. Our Managed services providers (MSPs) take care of a business's IT infrastructure and applications.
Data Analytics
We identify use cases that can deliver against your business priorities and create analytics solutions with the right talent and technologies to suit your needs. Your data's destiny is one that can be leveraged to lift performance, resilience, and growth for years to come.
IT Production Support
Our team can maintain the systems for the client's company and make sure that all the applications and processes are up and running. Our skilled team performs a variety of tasks, including monitoring system performance and health, troubleshooting and resolving incidents, and managing changes to production environments.
Technical Documentation
Our team provides assistance in creating and maintaining technical documentation that includes a wide range of tasks, such as writing user guides, creating API documentation including the different functions that it offers and the parameters that need to be passed, developing technical specifications, and writing training materials and knowledge bases to provide a centralized repository of information about a product or service, e.g. FRQs, etc.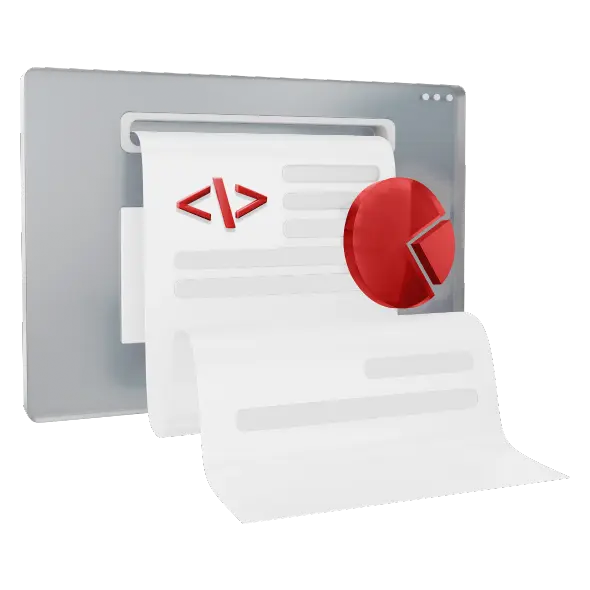 Digital Transformation
We offer this service that helps IT companies to embrace digital technologies and transform their businesses. This can include a wide range of tasks such as assessing the company's digital maturity that includes SWOT analysis, developing a digital transformation strategy, and implementing digital technologies.
Data Visualization
Data visualization is the process of visually representing numerical or numerical-like information that allows to see patterns in the data through charts, maps, and graphs more easily. Our team with the help of tools like Tableau, Microsoft Power BI, Qlik Sense, Looker etc. helps clients in identifying trends and patterns in their data that can then be used to make better decisions about their businesses such as presenting data to investors or customers.
Cyber Security
Cybersecurity issues like Malware attacks, Phishing & social engineering attacks, and Data breaches are critical for IT companies, making it difficult to identify and mitigate all security risks. Our Managed security services (MSS) team offers a range of cybersecurity services. We can help by developing and implementing effective security measures to protect client's data, systems, and customers by monitoring a variety of controls, such as security policies and procedures, technical security measures, and security awareness training for employees, regularly updating systems and software, and implementing an overall comprehensive security program.